Press Street is excited to present this week long series of events in our new home at 3718 St Claude Ave, December 8 – December 15 in anticipation of the end of the world! See below for event details.
---
Antenna Presents

END OF DAYS (as seen on TV)
Press Street's Antenna Gallery, 3718 St Claude Ave
Opening reception: Saturday December 8th (6pm-9pm)
On view December 8th – January 6th or the end of the world
Press Street's Antenna Gallery is proud to present End of Days (as seen on TV) an exhibition curated by Natalie McLaurin and Bob Snead, focusing on the aesthetics of radical change and the materials of a post-apocalyptic world, including work by Amanda Cassingham-Bardwell, Adam Pernell Deal, Ben Fox-McCord, Pablo Genovés, Laura Gibson, James Goedert, Alexander Leydenfrost, Rebecca Memoli, Menosunocerouno, Natalie McLaurin, Bob Snead/Blake Hansen, and Caleb Weintraub.
---
ROOM 220 PRESENTS

HOPING FOR THE END OF THE WORLD AS WE KNOW IT.
Monday, December 10, 6-9pm
at Press Street HQ, 3718 St Claude Ave
Room 220 will host a Happy Hour Salon, during which internationally renowned scholar of millennialism Catherine Wessinger will give a presentation entitled "Hoping for the End of the World as We Know It." Amanda Brinkman, a New Orleans-based pop culture scholar, will precede Wessinger's presentation with a talk about pop cultural reactions to contemporary end-of-the-world predictions. The presentations will begin shortly after 7 p.m., but guests are invited to hang out, imbibe, and swap notes on how they will handle the impending doom. DJ Brian Boyles will provide music.
click here for more info from Room 220
---
ANTENNA PRESENTS WORKSHOPS FOR SEVERAL OF YOUR ESCHATONIC

PREPARATIONS.
Wednesday December 12, 6-9pm
at Press Street HQ, 3718 St Claude Ave
Fashions for a Post Apocalypse Era
with Natalie McLaurin and Ryn Wilson
Worried about the decline of your closet after the end of days? Look no further, we'll show you how to turn your old scraps into couture. We will also teach you mending and patching techniques for those cold nuclear nights. This is an all ages free workshop for beginning to intermediate crafters and please come prepared by bringing old clothing and linens, and a sewing machine if you wish (though there will be several on hand for use as well).
Both McLaurin and Wilson are active artists in the New Orleans community currently persuing graduate degrees at UNO.
Distilling for Water, Fuel, Recreational, & First Aid Purposes
with Scientist Robert Clark
Clean water is one of the essential resources that we can not live without.  In an emergency situation (or the occasional pumping station power outage), one must be able to sanitize available water from any available source.  In this workshop students will learn the basic principles of distillation and distillation device construction and operation to be able to produce a number of essential fluids for survival in a post appocalyptic world. The is a free workshop open to all ages and requires no materials!
Robert Clark is Geologist/Coastal Scientist working on a masters degree at UNO. He is an amateur mechanic, carpenter, electrician and fan of insane challenges.
---
ROOM 220 PRESENTS A READING WITH MORIA CRONE FROM HER NOVEL
THE NOT YET
Thursday December 13, 6-9pm
at Press Street HQ, 3718 St Claude Ave
New Orleans author Moira Crone will present a reading of her new novel, The Not Yet, which takes place in the near future, in a post-apocalyptic Mississippi Delta in which resources are slim, society is radically stratified, the elites are hellbent on living forever, and one young hero is left to piece together a life in a world that likely resembles our own future. Author John Biguenet said of the book: "When Moira Crone's The Not Yet is read in 2121, its readers will ask of us, 'If you knew enough about what was coming to have books like this, why didn't you do something about it?' And they'll be right, for The Not Yet sounds an awful lot like The Pretty Soon."
---
WESLEY STOKES PRESENTS A TWO DAY MOVIE MARATHON

APOCALYPSE SOON
Friday Dec 15 and Saturday Dec 16
at Press Street HQ, 3718 St Claude Ave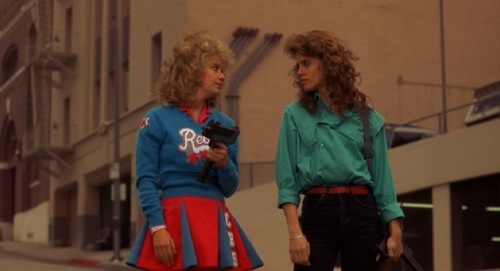 Friday December 14th 
6 pm – Mad Max: Beyond Thunderdome (1985)
At the end of the world, Mel Gibson rages on as Mad Max! After a few years of fighting on the road against weirdo future punks with battle-ready vehicles, Mad Max re-emerges at a colony run by Aunty Entity (played by a blonde Tina Turner) and is forced into battle in an apocalyptic gladiator game – Thunderdome!
8 pm – Night of The Comet (1984)
One of the great lesser b-movies of the 80's, Night of The Comet is the immediate aftermath of Los Angeles following a celebrated comet passing the Earth. Sisters Regina and Samantha make their way through a comedic horror landscape complete with comet zombies.
10 pm – Death Race 2000 (1975)
Another post-civilization brutal sport film, this time with the Roger Corman stamp of approval and Sylvester Stallone to boot! In the future people celebrate a WWF meets Nascar sport called Death Race. Killing pedestrians gets you extra points!
12 am – Exterminators of The Year 3000 (1983)
In the wake of Mad Max being a break out film for Australia, every tiny production company there churned out these apocalyptic landscape clones filled with feral children and cars with guns welded to them. This is one of the better ones. And yes, there is a feral child.
Saturday December 15th
6 pm – The Omega Man (1971)
Charlton Heston tries to keep his sanity and as always, his guns in the future where humanity has become extinct. Based on the book, I Am Legend, this story has been adapted to film previously as The Last Man On Earth with Vincent Price, and more recently with Will Smith in I Am Legend, but none could pull off being the baddest man in the land like Charlton Heston.
8 pm – Zardoz (1974)
In a distant future, Sean Connery plays Zed, a being whose sole intent is to bring death. Through some psychedelic mishaps, Zed is brought to a place filled with the greatest achievements of humanity… just to screw it up. Directed by John Boorman who put his weirdo tinged touch on Point Blank and Deliverance before this.
10 pm – Children of Men (2006)
In another generation, women become infertile and humanity is faced with extinction. When one woman is found to be pregnant, lots of different parties with ulterior motives want her. Clive Owen plays the pessimist in charge of her safety and Michael Caine plays an old hippie.
12 am – Miracle Mile (1988)
A different view of the apocalypse appropriate for the season! Anthony Edwards plays Harry who happens to pick up the phone and get a random message alerting him about imminent nuclear fallout. Rather than seeing the world as it is after everything hits the fan, this film is all that leads up to it. And it's a boy meets girl story!